Chair's Foreword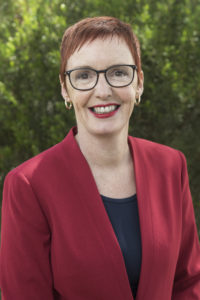 The North Central Regional Catchment Strategy (RCS) is the overarching strategy for all involved in land, water and biodiversity management within the north central region. Through its vision – 'working in partnership for a healthy catchment' – it provides a roadmap for our collective efforts to care for our catchments over the next six years.
Our region is rich in natural assets, boasting internationally recognised wetlands, large areas of intact forests, and significant threatened species like the Plains Wanderer. Equally rich is the variety of land and soil types that sustain a range of productive agricultural enterprises – irrigation in the north, large-scale cropping in the west and mixed farming in the mid and upper catchments to the south. And there is significant commitment to a sustainable future amongst the 250,000 people that call the region home whether they are Traditional Owners, work a farm or live in a rural community or call urban Bendigo or one of the larger regional towns home.
We have connected with many people in putting together this RCS. Through these connections we have tapped into deep and diverse knowledge about the values, challenges and opportunities that exist in the region and the priorities for action that we must take to secure the health of our four river catchments. Two of these priorities for action are deserving of special mention.
Partnering with Traditional Owners and enabling their self-determined participation and leadership to care for Country is of the highest priority for the region. The North Central region has rich cultural value and includes the traditional lands of the Dja Dja Wurrung, Taungurung, Yorta Yorta, Barapa Barapa, Wamba Wemba, Wadi Wadi and Clans represented by the Barenji Gadjin Land Council. We are grateful to the Traditional Owners who have introduced their people and Country and shared with us their perspectives and priorities for the future.
Climate change is a pervasive threat that is putting increasing pressure on our natural resources and communities and all projections point to this pressure increasing in the future. People in our region are climate-aware and already adapting to change and working to improve resilience. To build on this work we must consider all our actions through a climate change lens, and we must act with urgency and courage. To enable this the RCS identifies likely climate change impacts on our natural resources and provides direction that will support their protection in a hotter and drier future.
The preparation of the RCS is work that we do on behalf of the region, but partnerships are essential in delivering it. There are many that have a role in caring for our region's natural resources and many that rely on them for their productivity and prosperity. To realise the ambition of the RCS we need farmers and public land managers, Government and community groups, scientists and Traditional Owners to work side by side.
On behalf of the North Central CMA team, I invite you to learn about our region, take stock of the priorities identified in this roadmap and join in on the work happening across the region to bring the RCS to life. By working together, we can protect and improve the health of our catchments for future generations.

Julie Miller Markoff
North Central CMA Chair